Research for Science, Art and Technology (RFSAT) Ltd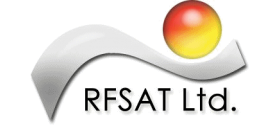 RFSAT Ltd is a research-performing SME established in the United Kingdom in 2008. Its activities focus on research and development through national and international research funding, industrial consultancy and commercial exploitation of research results in the telecommunications industry.
A list of expertise areas include networked audio-visual broadcasting, Virtual/Augmented/Mixed-Reality systems and applications, ultra-low-power wireless embedded sensing and control, 3D scanning and 3D game-based modelling environments, immersive and multi-modal user interfaces, integrated Information Management Systems (IMS), hybrid indoor/outdoor positioning, localization and navigation, Geographical Information Systems (GIS) and other areas.
RFSAT pursues research and innovation activities in the frame of various projects funded by the European Horizon'2020, FP7 and COST Actions programs in the thematic areas of Information and Communication Technologies (ICT), Smart Energy, Security and Critical Infrastructures, Intelligent Construction and e-Health. RFSAT is an active member of several European Technology Platforms (ETP), such as Networked Media (NEM), Smart Grids and Net!Works 2020. It is a leading partners of the Industrial Management Group for Security (IMG-S), participating in the works of the European Connected Health Alliance (ECH Alliance), European Alliance for Innovation (EAI), Infrastructure for Spatial Information in Europe (INSPIRE) and many other European alliances, platforms and professional organisations.
Website